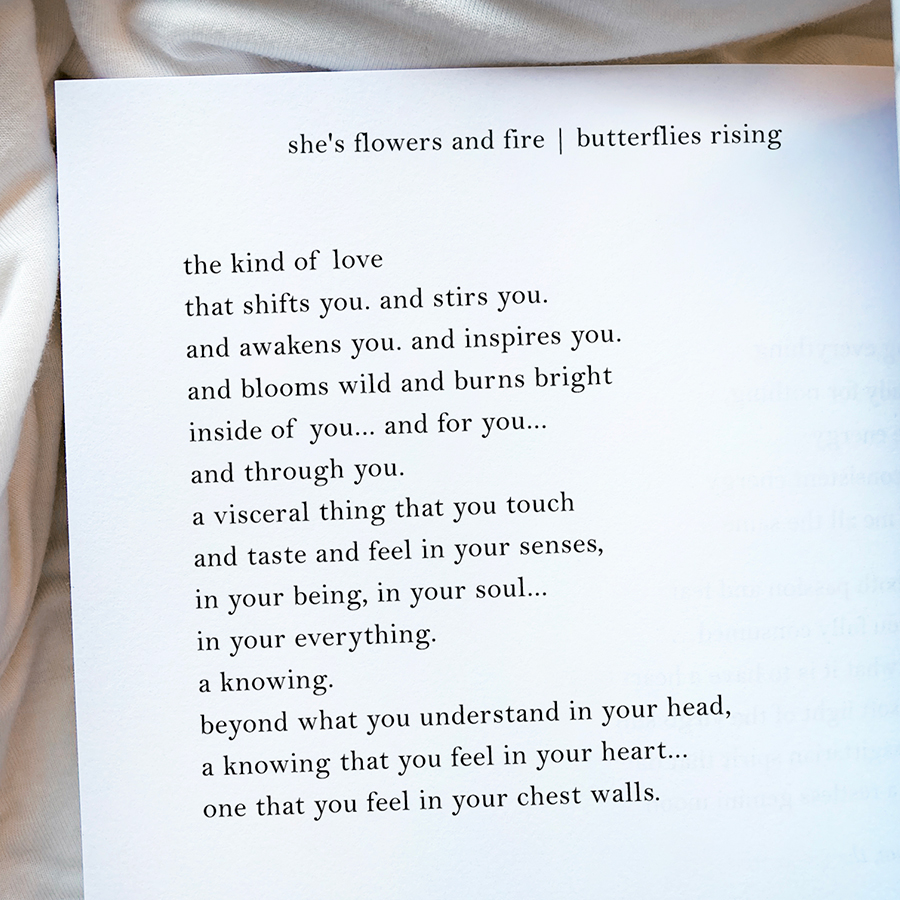 the kind of love
that shifts you. and stirs you.
and awakens you. and inspires you.
and blooms wild and burns bright
inside of you… and for you…
and through you.
a visceral thing that you touch
and taste and feel in your senses,
in your being, in your soul…
in your everything.
a knowing.
beyond what you understand in your head,
a knowing that you feel in your heart…
one that you feel in your chest walls.
– butterflies rising
Read More →