This is my first collection of my poetry, quotes, thoughts, and feelings… the little pieces of my soul. I feel so much and so deeply about self-love, spirit, healing, love, connection, and life, and soul things… and then I wrap those feelings up in words, and write them out.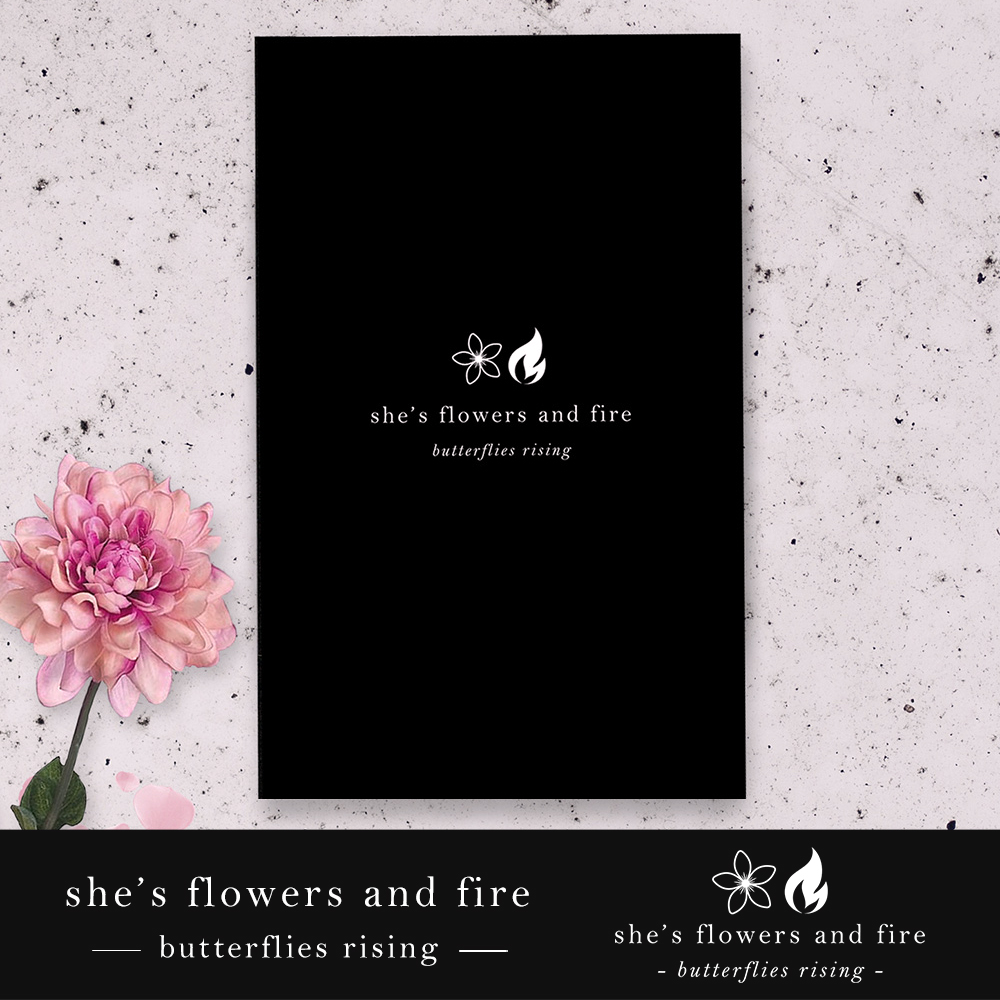 she's flowers and fire book – butterflies rising
Before I was finished with my first book, 'wild spirit, soft heart,' I knew that 'she's flowers and fire' would be the title of my next book. Years ago, I had written a little quote for a blog I had with some friends, 'love like flowers and fire.' And since I wrote that, "flowers & fire" has come through in my writing in different ways in different poems and quotes over the years, and "flowers & fire" has become such a defining energy of who I am, so I just knew it would be the core of this book.
'she's flowers and fire' is another book of poetry, quotes, thoughts, feelings I have written out, and just like 'wild spirit, soft heart,' it still has a lot of "flower energy" running through it, but it also has a lot more "fire energy" running through it. I still write from a vulnerable and sensitive place, but I feel like I wrote from a much braver and more fearless place this time. I like to think of it as "wildflower energy."
So honestly, I don't know how this next book will be taken in by others, but I do hope the very same things I hoped for with my first book… that when you read the book, my heart and soul come through, and that maybe the words speak to your heart and soul in some way, too.'