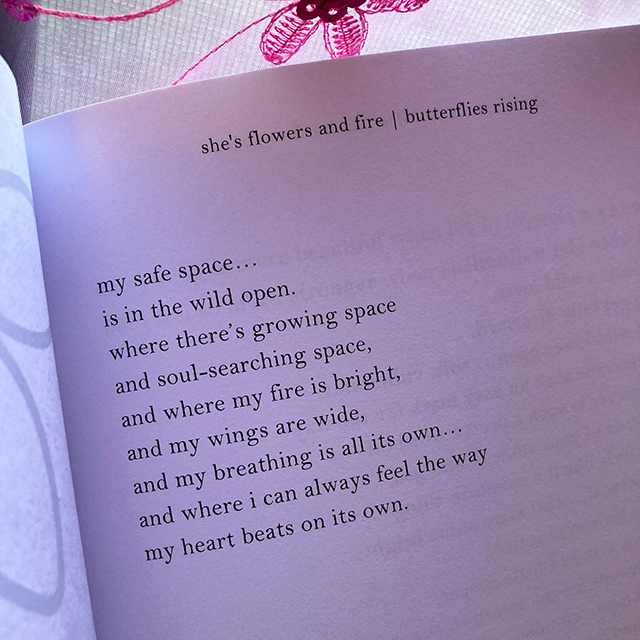 my safe space…
is in the wild open.
where there's growing space
and soul-searching space,
and where my fire is bright,
and my wings are wide,
and my breathing is all its own…
and where i can always feel the way
my heart beats on its own.
– butterflies rising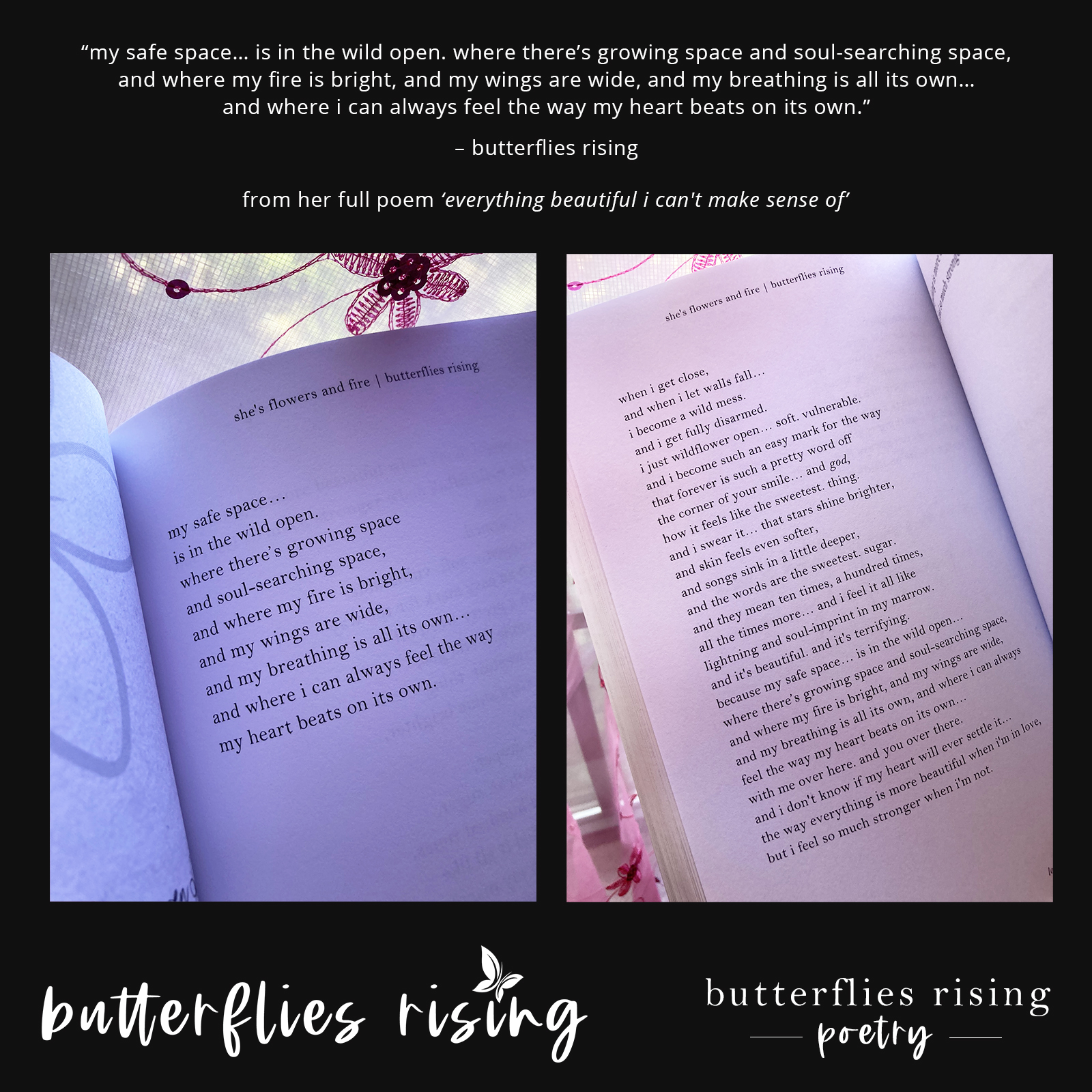 'in the wild open' is a butterflies rising poem derived from her full poem love and wandering ». Both pieces are in her poetry book 'she's flowers and fire'.