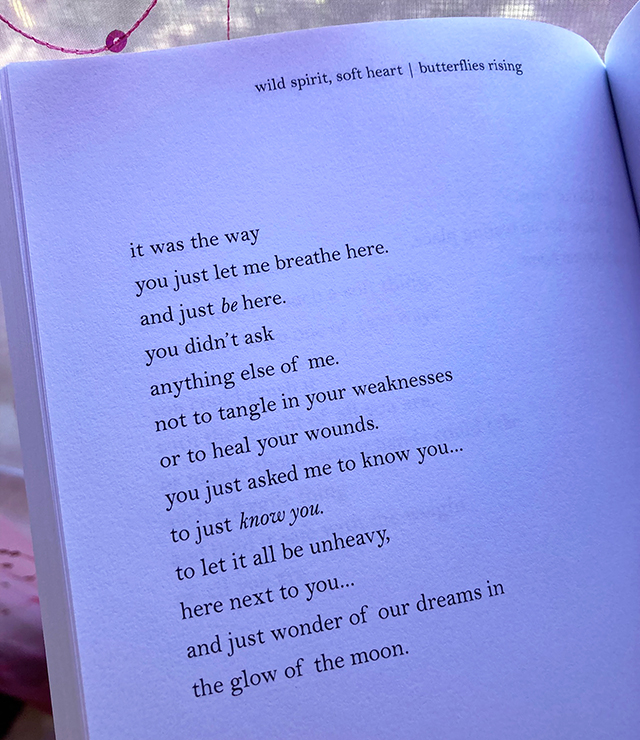 it was the way
you just let me breathe here.
and just be here.
you didn't ask
anything else of me.
not to tangle in your weaknesses
or to heal your wounds.
you just asked me to know you…
to just know you.
to let it all be unheavy,
here next to you…
and just wonder of our dreams in
the glow of the moon.
– butterflies rising