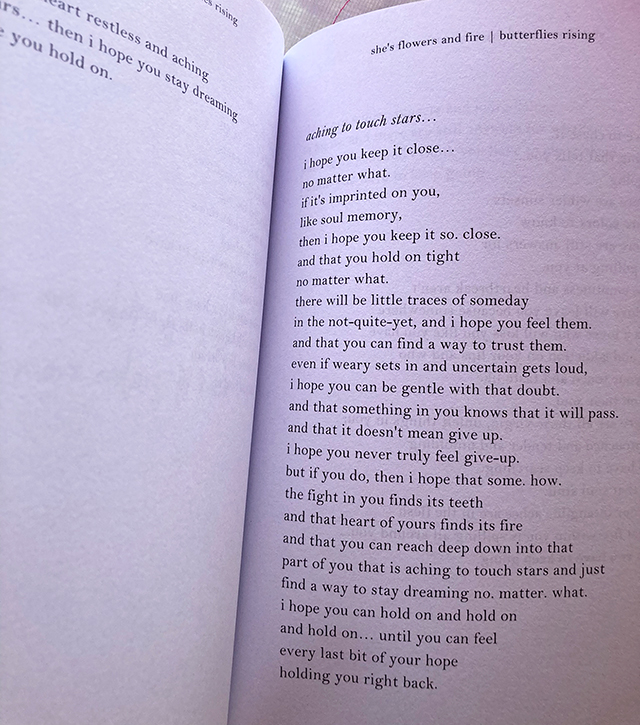 aching to touch stars…
i hope you keep it close…
no matter what.
if it's imprinted on you,
like soul memory,
then i hope you keep it so. close.
and that you hold on tight
no matter what.
there will be little traces of someday
in the not-quite-yet, and i hope you feel them.
and that you can find a way to trust them.
even if weary sets in and uncertain gets loud,
i hope you can be gentle with that doubt.
and that something in you knows that it will pass.
and that it doesn't mean give up.
i hope you never truly feel give-up.
but if you do, then i hope that some. how.
the fight in you finds its teeth
and that heart of yours finds its fire
and that you can reach deep down into that
part of you that is aching to touch stars and just
find a way to stay dreaming no. matter. what.
i hope you can hold on and hold on
and hold on… until you can feel
every last bit of your hope
holding you right back.
– butterflies rising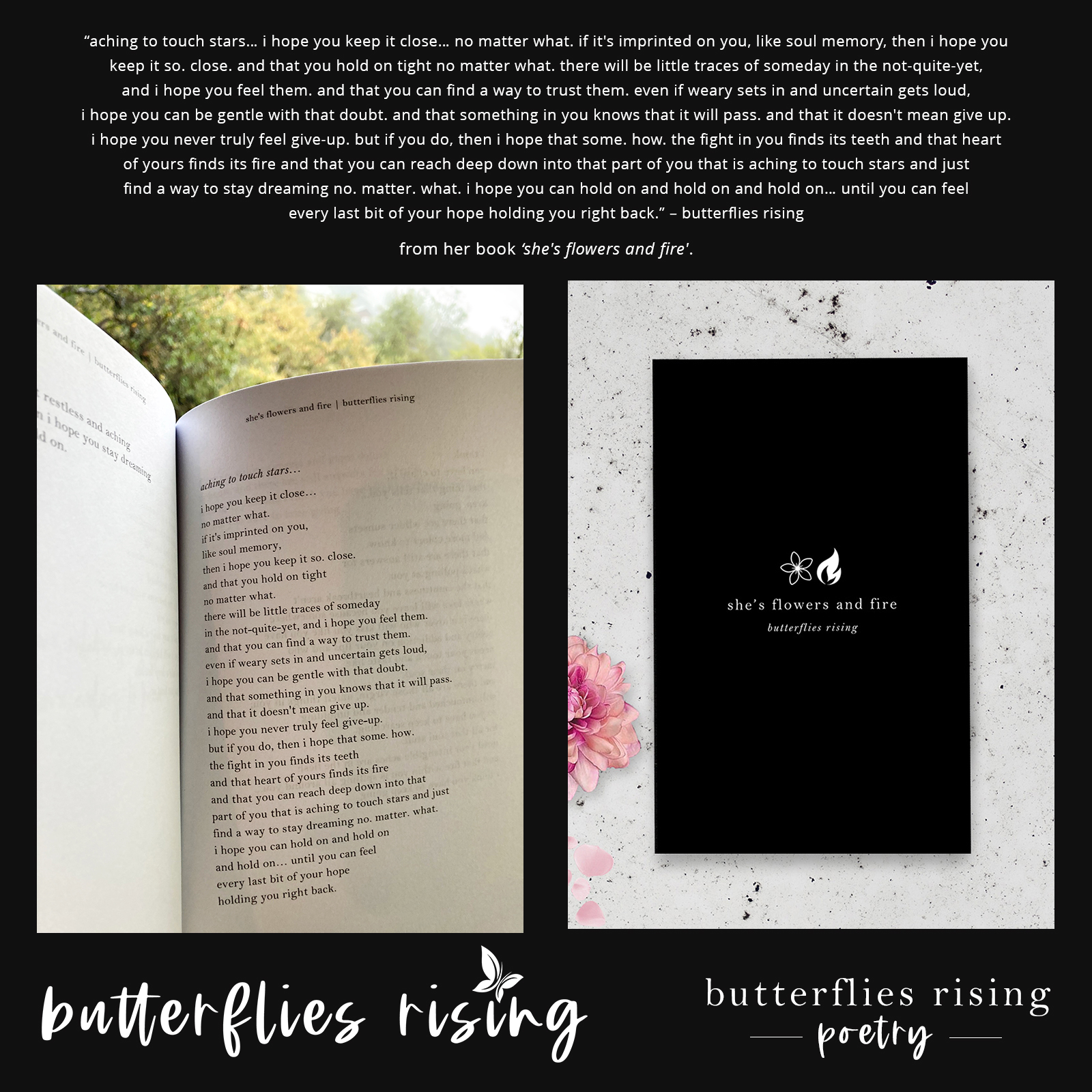 'aching to touch stars' is a poem by the author butterflies rising that can be found in her poetry book 'she's flowers and fire'.