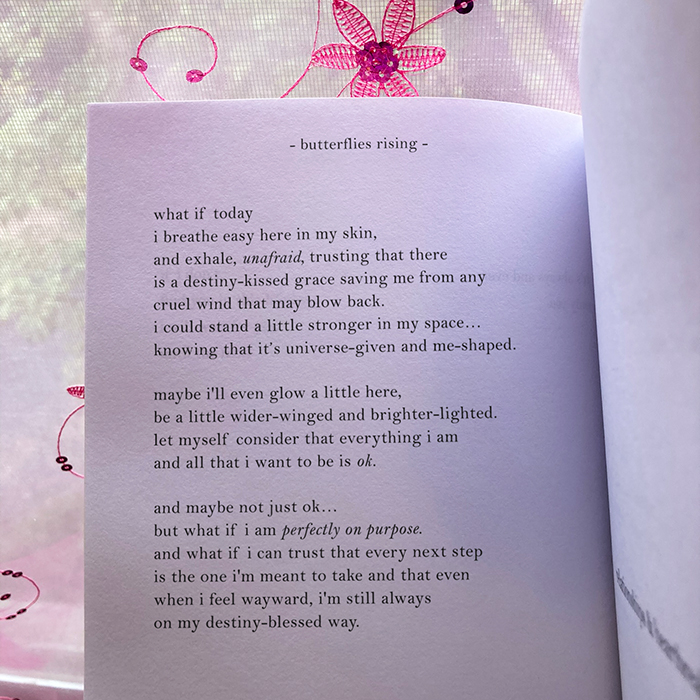 what if today
i breathe easy here in my skin,
and exhale, unafraid, trusting that there is a
destiny-kissed grace saving me from any cruel wind that
may blow back. i could stand a little stronger in my space…
knowing that it's universe-given and me-shaped.
maybe i'll even glow a little here,
be a little wider-winged and brighter-lighted.
let myself consider that everything i am
and all that i want to be is ok.
and maybe not just ok… but what if i am perfectly on purpose.
and what if i can trust that every next step is the one i'm meant
to take and that even when i feel wayward, i'm still always
on my destiny-blessed way.
– butterflies rising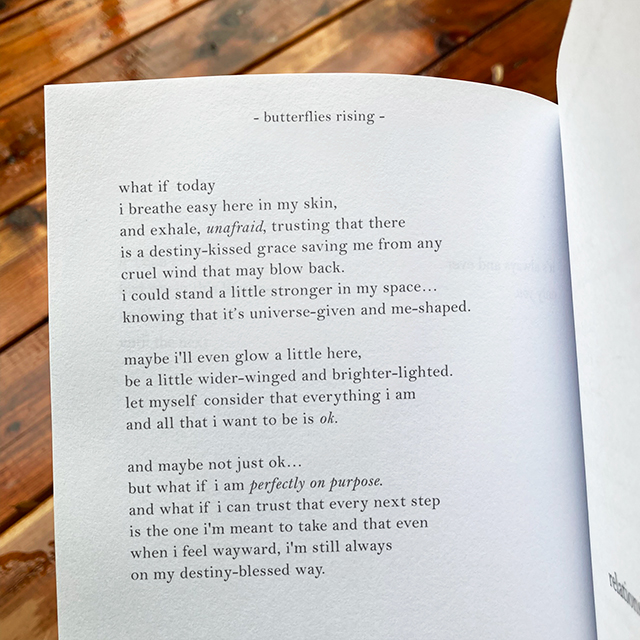 'wider-winged and brighter-lighted' is an original prose piece by the author butterflies rising.