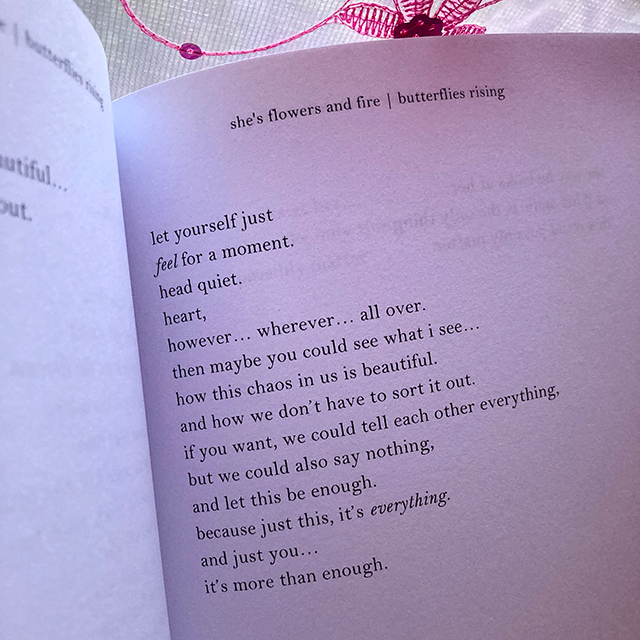 let yourself just
feel for a moment.
head quiet.
heart,
however… wherever… all over.
then maybe you could see what i see…
how this chaos in us is beautiful.
and how we don't have to sort it out.
if you want, we could tell each other everything,
but we could also say nothing,
and let this be enough. because just this,
it's everything.
and just you…
it's more than enough.
– butterflies rising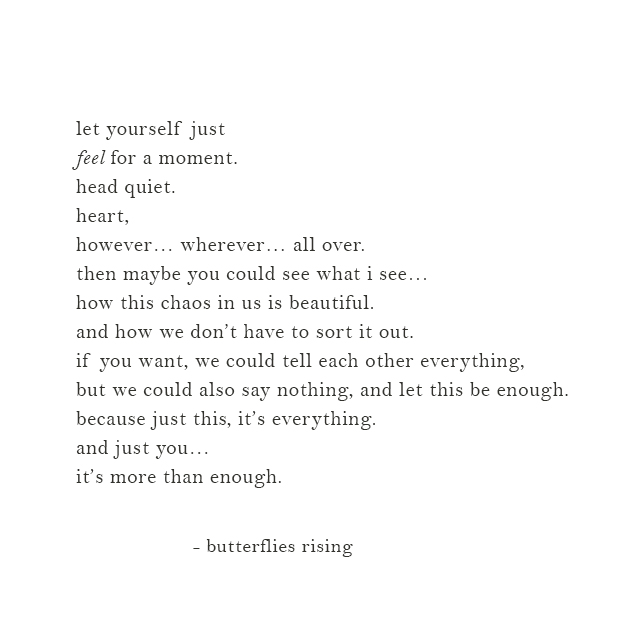 'this chaos in us is beautiful' is a butterflies rising poem from her poetry book 'she's flowers and fire'.