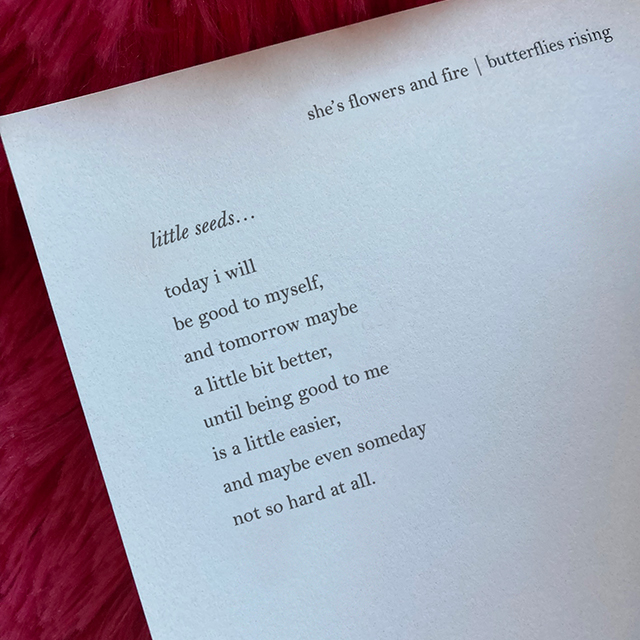 little seeds…
today i will
be good to myself,
and tomorrow maybe
a little bit better,
until being good to me
is a little easier,
and maybe even someday
not so hard at all.
– butterflies rising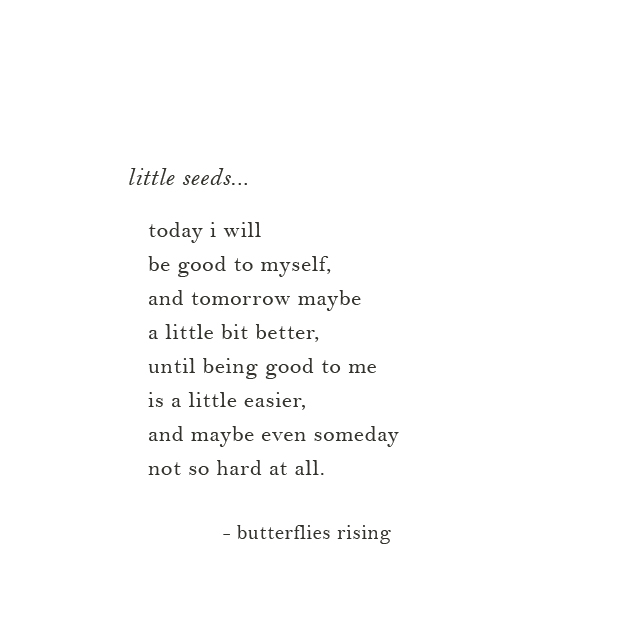 'little seeds' is an original and published poem by the author butterflies rising that is an excerpt from her longer poem 'little seeds, someday flowers' ». Both can be found in her poetry book 'she's flowers and fire'.