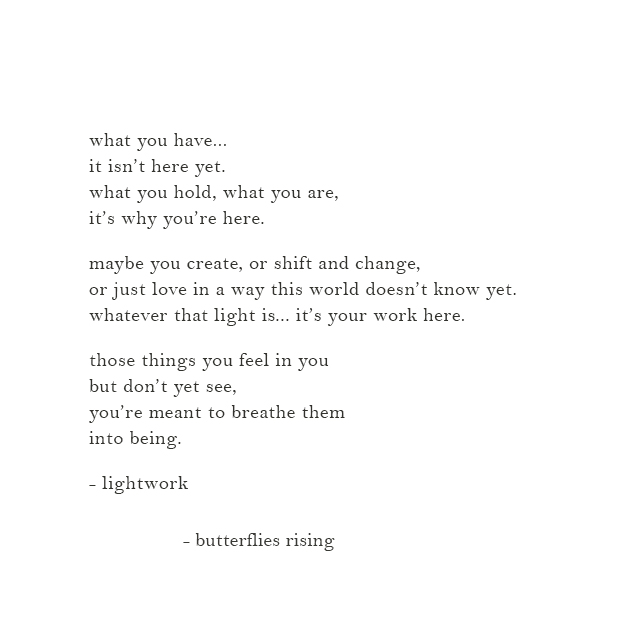 what you have…
it isn't here yet.
what you hold, what you are,
it's why you're here.
maybe you create, or shift and change,
or just love in a way this world doesn't know yet.
whatever that light is… it's your work here.
those things you feel in you
but don't yet see,
you're meant to breathe them
into being.
– lightwork
– butterflies rising